Holiday Party Musts: Games
Do you want to:
Laugh so hard you'll lose the pounds you gained these holidays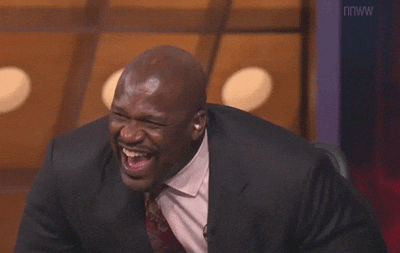 Avoid awkward family conversations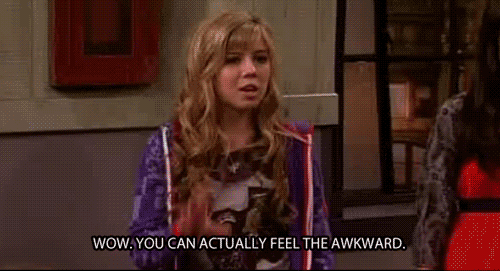 Connect with friends

Check out the following board games that will make these things possible!
1. Cards Against Humanity
You'll be laughing nonstop and using your darkest humor when you play the Cards Against Humanity Game at your next adult game night. This funny card game has one player flip over a question from the Black Card deck and every each other player responds with their most hilarious White Card. It's up to the person who flipped the Black Card to decide whose White Card was the most humorous. You repeat this process until one player collects the most Black Cards and wins the game! This is the original Cards Against Humanity game that includes 460 White Cards and 90 Black Cards for players to create awkward and boundary-pushing jokes in the hopes of becoming the winner against humanity.
2. Bob Ross: The Art of Chill Board Game
Earn "chill points" by painting landscape features like Happy Little Trees and Almighty Mountains using colors and brushes from your hand of cards. Keep your eye on what other players are doing and be strategic about the sequence in which you complete the features. If another player beats you to the brush, you may want to wash your palette and shift your painting plan. All the while, Bob sets the painting pace as he advances across the easel, offering sage encouragement and bonus opportunities for even more chill.
3. Stranger Things Monopoly
In this Monopoly game inspired by the Netflix Original Series, Stranger Things, Will Byers has gone missing. Players choose an 80s-inspired token or one "ripped from the Upside Down" to move around the board trying to find him. Pretend to search the town of Hawkins and buy, sell, and trade locations and vehicles from the show. The game includes Walkie-Talkie and Blinking Lights cards, replacing Community Chest and Chance cards, while Forts and Hideouts replace houses and hotels. Who will win the game and avoid getting trapped in the "Upside Down?"
4. Who's Most Likely To
Who's Most Likely To is a party game for you and your stupid friends. Each round a card is drawn and the group decides who in the group would be most likely to… #1 WAKE UP WITH HALF A BURRITO IN BED. #27 HAVE 20-MINUTE CONVERSATION WITH SIRI. #92 CALL DIBS ON PEOPLE AT PARTY. First a player declares themselves the judge and reads a card aloud. Each person then says who in the group should be tagged with this card and why. First person with 7 cards loses. There are no winners in this game..only losers.
5. That's What She Said
Welcome to That's What She Said game, the party game of twisted innuendos! This outrageous party in a box has players matching hilarious red setup cards to the funniest white phrase cards. Play it pre-funk, post funk… ANY-funk! Make it wild with That's What She Said game!
6. Taboo Midnight
Experience unspeakable late night fun with the Midnight Taboo game, the adult-rated edition of the popular game of forbidden words. Get your team to guess the target word on the card, but you can't use any of the forbidden words in your clues, or your opponents will buzz the buzzer and you'll lose your turn. Be prepared for hilarious moments as you race against the clock to give your team the best descriptions and clues possible. The team with the most points at the end of the game wins the glory!
7. Password Game
Challenge your family and friends to the classic word association game Password! Grab one of the Password cards. Can you get your teammate to guess the word by giving a one-word clue? If not, the secret word is passed to the next team. The first team to guess the Password gets the points. Pick a new secret word and the fun begins again. The team at the end with the most points wins!
8. Exploding Kittens NSFW
The Not-Safe-For-Work (or Kids!) version of Exploding Kittens! It is a stand alone game or you can combine NSFW with your regular deck and play with up to 8 people! Warning – Contains artwork that is not suitable for children.
9. Joking Hazard Game
Joking Hazard is an offensive card game where you compete to finish awful comics! It's a game that is equal parts creative storytelling and feeling bad about yourself. The damaged minds behind Cyanide & Happiness created it, so don't let grandma play unless you want her to die of a broken heart.
Each box contains 360 cards, including 10 write-your-own words cards, allowing for millions of possible combinations and jokes. And the rules themselves are flexible and remix-able, with countless alternate ways to play.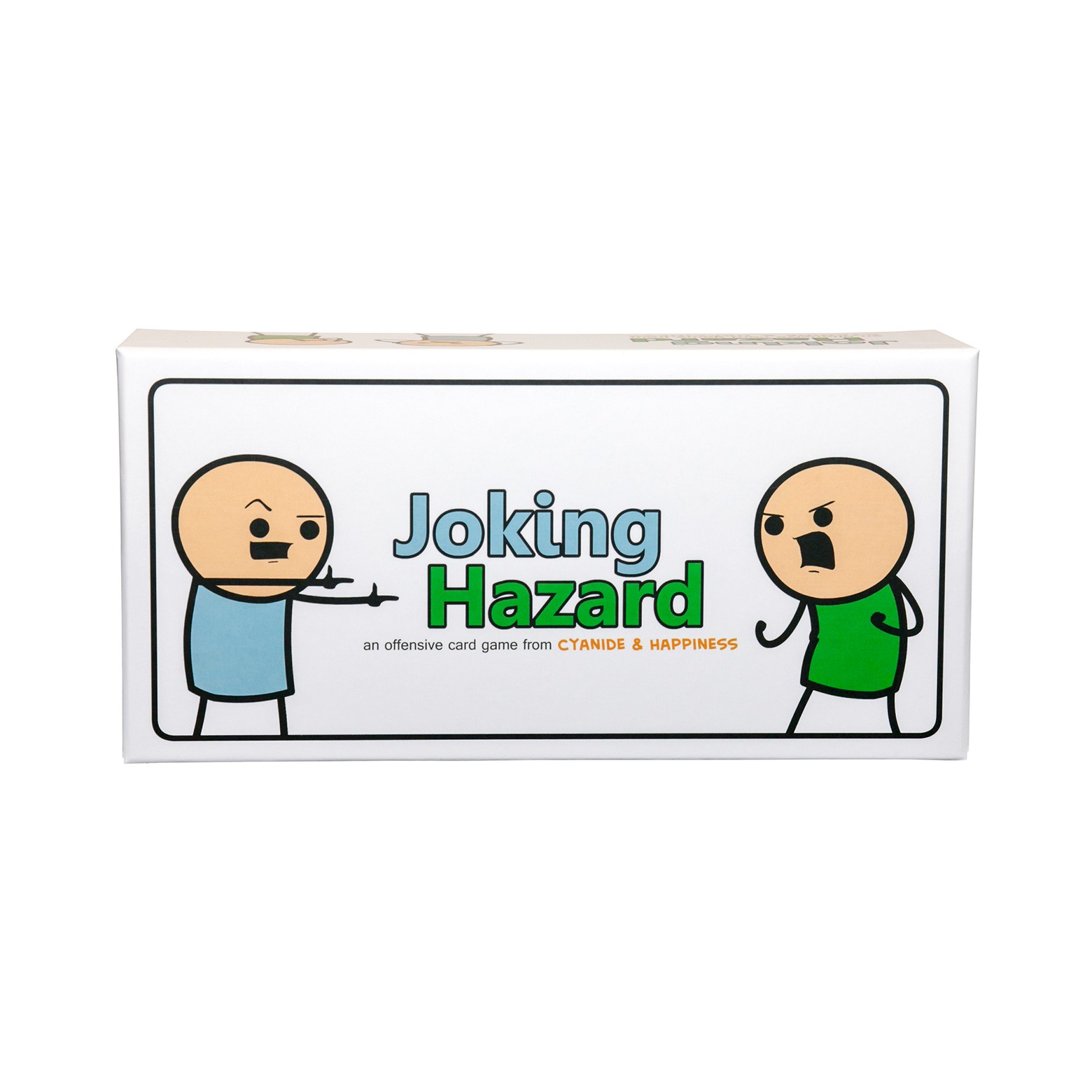 10. Telestrations After Dark
Our favorite party game is all grown up. Telestrations After Dark is the adults only version of the #1 LOL party game Telestrations. Draw what you see then guess what you saw for hilarious, weird, irresponsible and just plain wrong outcomes. Telestrations After Dark is "adults only" miscommunication at its best! INCLUDES: Over 1200 words (100 cards), 8 erasable color coiled sketch books, 8 dry erase markers, 8 clean up cloths, 8 After Dark™ drink coasters, and instructions.
11. Can of Squirms Board Game
Cult-starter, drug lord, occasional deviant—not the nicest ways to describe your friends, but better them than you, right? Facing some seriously awkward questions, two players go head-to-head. They have to decide who best fits the answer to the question–without conferring. Meanwhile, the other teams are placing side bets. Will this pair agree or disagree? Either way, you may end up opening a can of worms that can't be so easily closed.
12. Sick & Twisted Charades
Charade what!? Split into teams and face off in a raucous game of charades! Guess the saucy, suggestive, and downright obscene clues in order to score. Or stick it to your rivals with challenging twists to make them suffer. Be sure to peg your opponents with the foam ball when their time is up, or they'll never stop! This rude, rowdy party game will get your mind in the gutter and your friends rolling on the floor!
13. Bucket of Doom Board Game
Bucket of Doom is a death-dodging adult party game. Have you ever wondered how you'd escape if you were left behind on mars, or woke up as the back-end of a human centipede — with only a foot-long hotdog and an angry beaver to help? Well we have, and we've turned it into an adult storytelling game where you have to escape from tons of seriously bad situations with the help of hundreds of seriously useless objects. Then it's best escape plan wins. It's silly, simple and seriously deranged fun.
14. 5 Second Rule Uncensored
This board game from Patch Products will be the life of any party when you want a fun activity for kids ages 18 years and up.
15. Family Feud After Hours Board Game
Top 4 answers on the board, "Name something that's referred to as a QUICKIE." Top 7 answers, for "Name something a woman hopes her SECOND husband is better at than her First one."; "Tell me a nickname a man might have for his private parts." To find out what the SURVEY SAYS to these and lots more Outrageous Questions deemed too edgy for the regular home game, you'll need to play THE FAMILY FEUD AFTER HOURS EDITION!
16. The Voting Game
The Voting Game is a party game that uncovers the hilarious truth behind your friendships! Play begins when the first question card is revealed, e.g., Who regularly orders delivery from less than 5 blocks away?
Players then vote anonymously for the player that is best described by the question. Results are tallied and revealed to the group. Each player then guesses who voted for him or her. Players get one guess for every vote they received. If they guess correctly, the truth is revealed. Sample questions: Who would lose an election because of something they did in high school? Whose Google search history would you most like to see? Who would survive the longest in a zombie apocalypse? Includes: 300 cards. Players: 5-10. For ages 17+ •Made in the U.S.A.
17. What Do You Meme?
An adult party game for meme lovers.
18. Jenga
It's the classic block-stacking, stack-crashing game of JENGA! How will you stack up against the law of gravity? Stack the wooden blocks in a sturdy tower, then take turns pulling out blocks one by one until the whole stack crashes down. Is your hand steady enough to pull out the last block before the tower collapses? If it is, you'll win at JENGA!