2018 Festivals You Don't Want to Miss
Are you bummed about missing Ultra this year? Or are you currently suffering from PFD (post festival depression)? If one of these is your case, we have great news for you. There are more festivals to come! Keep reading and you'll find some of the top festivals you do not want to miss out on. 
---
Breath taking views, an amazing lineup, on-site camping options, and an atmosphere like no other. 
Genres: EDM, Rock, Hip Hop, and Independent Music
When: April 13-22
Where: Indio California
Tickets: Different Options (Tickets are running out fast)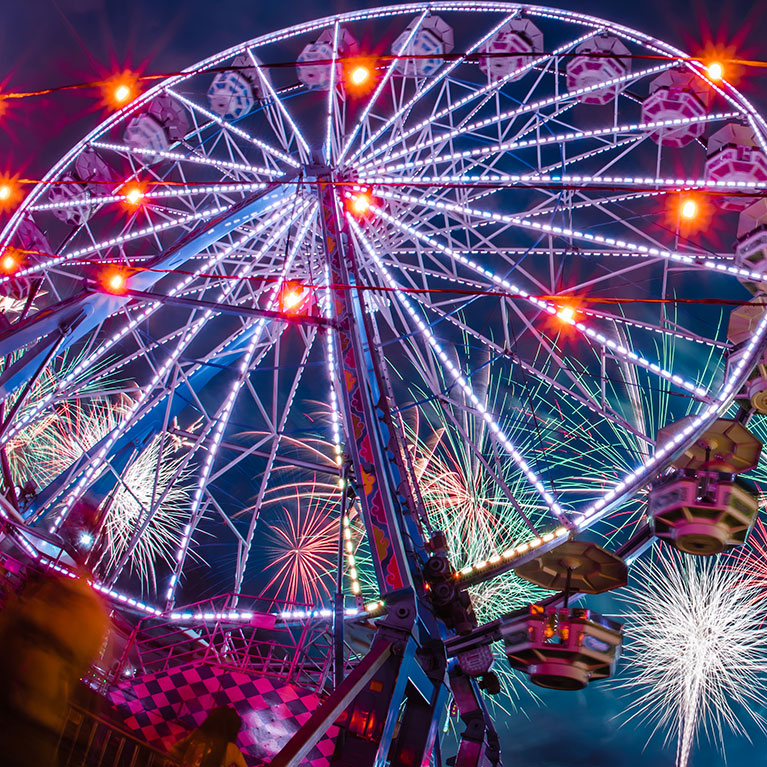 With 90% of tickets sold out we suggest you hurry and buy your tickets before it's too late! Celebrating 22 years of music, art, community & culture from Dusk till Dawn… Coming to Vegas for the first time ever, EDC Camping is a dream come true for many, extending the festivities into the daytime for a complete four-day experience. See you under the electric sky!
Genres: EDM
When: May 18-20

This two day festival not only has a variety of amazing artists but has one of the most beautiful festival views.
Genres: EDM
When: May 26-27
The Bonnaroo Music and Arts Festival is an annual four-day music festival developed and produced by Superfly Presents and AC Entertainment. This highly attended event began featuring some of the greatest artist of 2002 until today. 
Genres: EDM, Pop, Hip Hop, Rock, R&B, Country 
When: June 7-10

Electric Forest Festival is an eight-day, two-weekend, multi-genre event with a focus on electronic and jam band genres, held in Rothbury, Michigan, at the Double JJ Resort.
Genres: EDM, Rock, Pop, Jam, Rap, Indie
When: June 22- July 2

The Imagine Music Festival has only been around since 2014 but has been a success since day one. The festival brings its "Aquatic Fairy Tale" theme to life, immersing music lovers in an endless sea of the mind-bending and the curious. Each stage represents an element: fire, water, wind, and the rest. These also represent the corresponding art, artists and experiences. 
Genres: EDM
When: September 21-23

The electric daisy festival is not only a place for beautiful flowers but as the day's vivid colors give way to the night's neon dreamscapes, your imaginations will come alive. 

Each area contained within EDC represents a distinct union of technology and nature. In some places, fire rules supreme, and in others, the elements of air and water provide the inspiration. Follow a path that leads from a green garden into an expansive, majestic field. Find peace in a meadow filled with other beautiful Headliners, all grooving to the same universal beat. As you wander and explore this fantastical landscape, you'll unlock the energy of the night and all of its wonders.

Genres: EDM

When: November 9-10
Electric Zoo is an annual electronic music festival held over Labor Day weekend in New York City on Randall's Island. Since its' inauguration in 2009 with 26,000 people, it continues to grow and reach the hearts of thousands of music lovers. 
Genres: EDM
When: August 31- September 2
Nocturnal Wonderland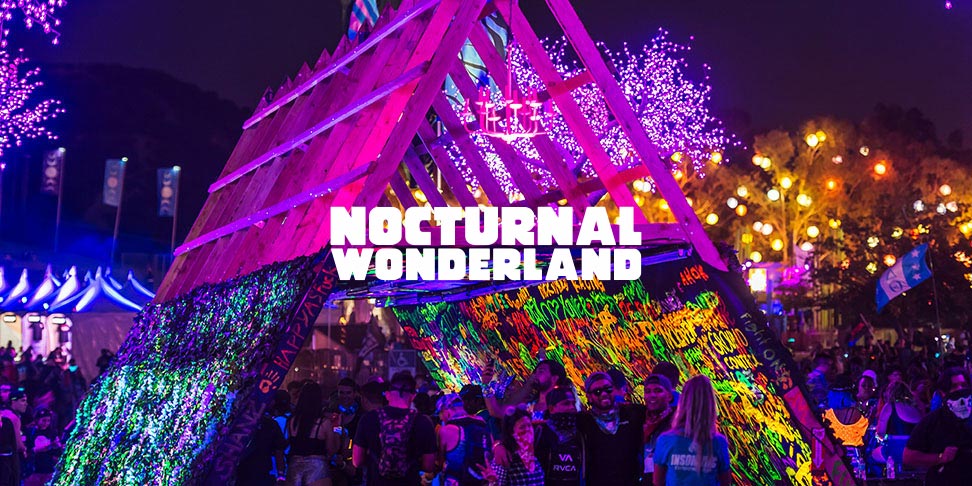 Nocturnal Wonderland is a huge electronic music festival that has been growing since 1994. This festival brings the biggest names in music and dance to an audience of up to 50,000 musical enthusiasts.
Genres: EDM
When: September 15-18
Where: San Bernardo, California
Lollapalooza is an annual music festival featuring popular alternative rock, heavy metal, punk rock, hip hop, and electronic music bands and artists, dance/comedy performances, and craft booths.
Genres: Rock, Pop, Hip Hop, and EDM
When: August 2-5